Rosebud Health Care Center participates and sponsors many events throughout the year. Please check this page frequently, as well as our Facebook page, to keep up with the most current events.
CHANGE THE GAME!
Super Bowl is right around the corner. Please bring your food donations to tackle hunger and poverty in our community. Let's change the game! Together we can turn the nation's largest weekend of football into the largest weekend of caring. Collections start today and go through Friday February 3.  Collections will be donated to the Samaritans pantry in Forsyth.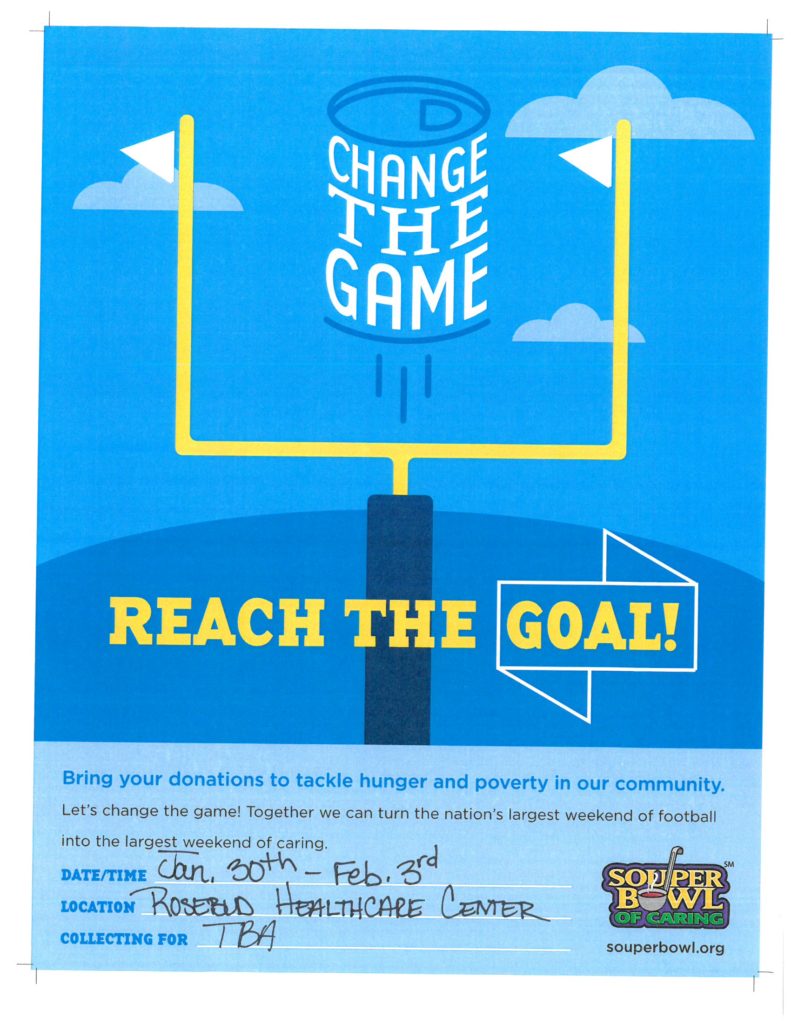 Advance Directive/Living Will
At Rosebud Health Care Center, it is important to us to understand and respect your choices regarding your End-Of-Life directives.  We recognize that these choices are individual and want to help you make sure your voice is heard, should you be unable to communicate your wishes.  Medicare also thinks it is important and allows the reviewing, updating, or development of your End-Of-Life plan of care.  Your End-Of-Life plan of care is also known as a Living Will, Advance Directive, Five Wishes etc.  If you have an End-Of-Life plan that has not been reviewed in over a year, or need assistance in developing your End-Of-Life plan of care, please call, 406-346-4234 (direct line, secure voicemail), or 406-346-2161 and ask for Cyndi.