Day Care services are coming soon to RHCC!
Meet our Lil' Buds Director – Patricia Schwartz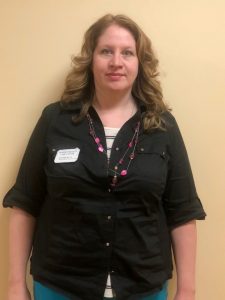 I grew up in Rosebud County, married and moved to Watertown, South Dakota after attending MSU-Billings.
I am married with 3 boys ages 7, 11, and 13. I also have a 23 year old son in the Air Force and 21 year old daughter in the Marines.
I have 8 years' experience in the daycare profession and I am excited for the opportunity to create a safe and loving environment where children are well cared for and nurtured. My goal is to create a fun atmosphere that assists children in their growth and development socially, emotionally, developmentally, physically, and intellectually.
I will be working diligently in the start-up and hope to be operating Lil' Buds Day Care soon.
I welcome you to visit with me and share your ideas about that what is important to you in a childcare setting. You can find me in my temporary office that I am sharing with Amanda Coker, email:pschwartz@rosebudhealthcare.com or ext 204.