Congratulations to Mindy, who has accepted an RN position in the clinic. Mindy has been an employee at RHCC for 17 years. She started in the nursing home, advancing to the hospital, and now the clinic.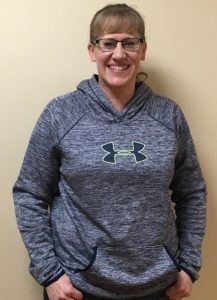 Mindy started her nursing career at a young age. She would volunteer at Liberty Medical Center Nursing in her hometown of Chester, MT. She loved visiting with the residents, lotioning their hands, and attempting to learn to tat and crochet. In high school she worked in the dietary kitchen. She obtained her Nursing degree at Miles City Community College. Upon completion, she started at RHCC.
Her favorite activities include camping, fishing, boating, going to sporting events, and driving the backroads, "car time is family time." …o yeah…she says she loves laundry too.