Rosebud Health Care Center will soon launch a new pharmacy service that allows healthcare providers to deliver medications to patients 24 hours a day, 7 days a week. RHHC was awarded a $192,452 grant from The Leona M. and Harry B. Helmsley Charitable Trust Rural Health Program to implement the eCARE Pharmacy telemedicine program. Through a partnership with Avera Health in Sioux Falls, S.D., RHCC and other facilities share the services of a professional pharmacist at a fraction of what it would cost each facility to have its own 24/7 pharmacist. The Avera pharmacist consults online with medical professionals at RHCC and dispenses the medications through an automated system at RHCC via the OmniCell which is managed by Holly Marcy from Yellowstone Pharmacy.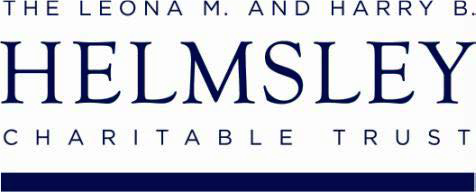 The Leona M. and Harry B. Helmsley Charitable Trust aspires to improve lives by supporting exceptional efforts in the U.S. and around the world in health and select place-based initiatives. Since beginning active grantmaking in 2008, Helmsley has committed more than $2.6 billion for a wide range of charitable purposes. Helmsley's
Rural Healthcare Program funds innovative projects that use information technologies to connect rural patients to emergency medical care, bring the latest medical therapies to patients in remote areas, and provide state-of-the-art training for rural hospitals and EMS personnel. To date, this program has awarded more than $416 million to organizations and initiatives in the states of North Dakota, South Dakota, Nebraska, Wyoming, Minnesota, Iowa, and Montana.