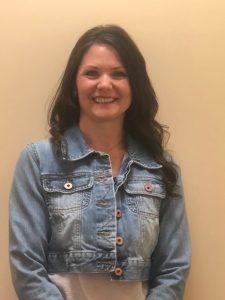 Please help us welcome and congratulate Rebecca to a new and additional opportunity with Rosebud Health Care Center. As most of you probably already are aware, Rebecca has accepted a promotion to Clinic Manager effective March 26, 2018.
Rebecca graduated from Montana State University-Bozeman (Go Cat's) with a Bachelor of Science in Nursing. She worked for 5 years at St. Vincent in the medical/oncology unit and then transferred to the Inpatient Cancer Care center at Billings Clinic for 5 years. She joined the RHCC team in 2014 and has been working as a clinical RN. She lives and works on her family ranch in Melstone with her husband and three daughters.
Rebecca has a wonderful personality and is very professional in her approach to her career and a loyal friend to RHCC.
Please stop by her office and offer both congratulations and support for her new position.