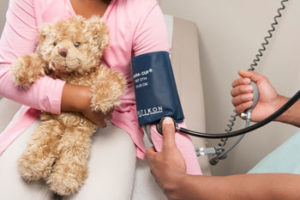 Thank you for considering employment opportunities with Rosebud Health Care Center. Our Mission and Values are described in detail on our About Us page. We invite you to review them, and if you can "live our values," we welcome your application to become a member of our team. 
Rosebud Health Care Center offers exciting, rewarding career opportunities in healthcare, including various administrative and support services.
We are currently taking applications for the following positions
• Hospital CNA – download job details 
• Hospital RN – download job details
• Occupational Therapist – download job details
• Dietician – download job details
• Radiology Tech – Position Full-time or Part Time – download job details
• Nursing Home RN/LPN Full or Part Time Positions w/Sign-on Bonus – download job details
• Certified Nurse Assistant/LTC CNA – download job details
• Nurse Practitioner or Physician Assistant – download job details for NP – download job details for PA
• Dietary Aide – download job details
• Transportation Driver – download job details
• Housekeeping/Laundry Aide – download job details
DOWNLOAD: Please click here to download our employment application.
ONLINE: Or click here to fill out your application online now!
UPLOAD: Resume or Completed Application Upload >>
MAIL: Send your completed application to:
RHCC, PO Box 268 • Forsyth MT, 59327
OR FAX your application to: (406) 346-4255
"RHCC is an equal opportunity employer. All recruiting, training, and employment decisions are made in accordance with applicable federal, state, and local laws and without regard to race, color, ancestry, national origin, gender, pregnancy, gender identity, sexual orientation, religion, age, disability, handicap, military or veteran status, or any other legally protected status."
---
RNs Needed: Looking to pick up an extra shift?
RHCC is in need of immediate RN coverage in our Hospital; short-term or permanent. We are also looking for PRN, full-time and/or part-time LPNs for our Long Term Care facility. We offer competitive wages and benefits and are able to work with your scheduling needs.
Contact Kelsey Fulton, Human Resource Director at 406-346-4238 or Please click here to download our employment application. Online Application form >>