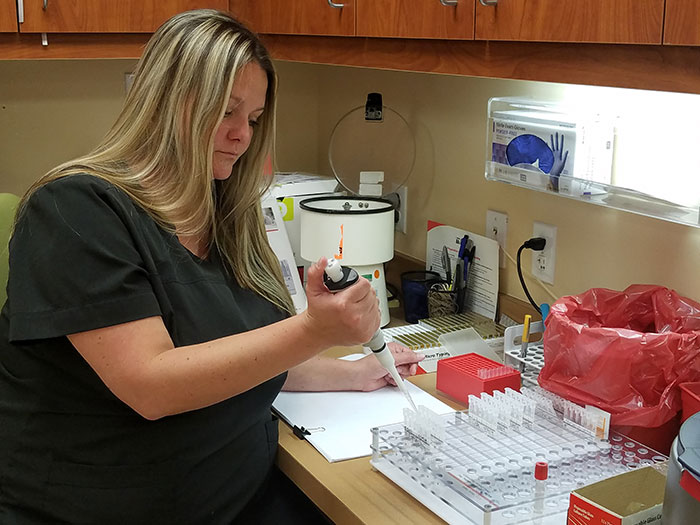 RHCC's Laboratory Department is CLIA certified and offers a wide range of laboratory services. Some of our services include DOT and Non-DOT urine drug screen collection, Life insurance screening, and reduce price laboratory testing through our year-round health fair program. We accept laboratory orders from your provider.
We provide high quality testing and outstanding customer service to deliver the best patient-centered care for our family, friends, and community.
RHCC laboratory health fair includes the following test:
CBC-Complete Blood Count $20
Magnesium $15
Pregnancy Test $20
CMP-Chemistry Panel $30
Phosphorus $15
TSH $30
Lipid Panel $25
Uric Acid $15
HA1C $25
Blood Type $35
Urinalysis $20
PSA $35
A provider's order is not required for health fair laboratory testing. Health fair laboratory testing is paid for at time of service. We do not bill your insurance.
The laboratory is open during normal clinic hours. Usually 8 am to 430 pm, Monday to Friday.