RHCC's Physical Therapy Department offers specialized physical therapy options that are both preventative and remedial. We offer a variety of treatments that help increase mobility and relieve pain for many common muscle and joint related conditions. We offer:
Ultrasound therapy
E-stimulation therapy
Manual therapy
Wound care
Traction
JOBST stocking measurement
Unna boot treatment
The Physical therapy department has gym equipment that is used for post-surgery and post-trauma strengthening and healing. In addition, medical exercise is also available. This program is offered to anyone who would like to use the department as a gym, during regular business hours, at the affordable cost of $40.00 a month. The physical therapist is available to  assist in the use of all equipment.
Kirk Mackley is our full time certified physical therapist. The physical therapy department has the knowledge, skills and equipment to speed your recovery or prevent future injury.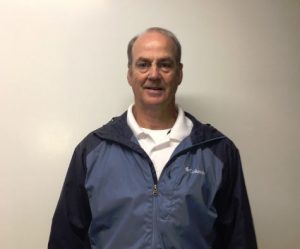 Phillip Leavell, Physical Therapy Assistant