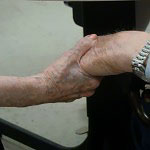 Rosebud Health Care Center's 44 bed nursing facility provides a well-rounded environment for all residents. The facility is licensed to provide Skilled, Non-skilled and Intermediate Nursing Care. It is connected to a Critical Access Hospital, as well as the Physical Therapy Department, which allows access to other care, if the need arises.
LaDonna Peters, LTC ADON
Financial Management Assistance
The RHCC Activity Department allows you the opportunity to be worry free with your finances. RHCC maintains a trust fund account, as well as a locked safe, where your money can be safely stored. You are welcome to your money at any time. We also assist you in paying bills.
Community Bathing
Community bathing is available. Bathing takes place in a whirlpool bath that is good for circulation and relaxation. Women can also have their hair set and combed. Nail care is available as well.
Activities Department
The Center bustles with activities that are continuously arranged by the facility, and aided by volunteers from the community. A monthly calendar is sent to whomever wishes to be on the mailing list to participate with the residents in their daily activities.
Restorative Program
RHCC has a restorative program to maintain mobility six days of the week.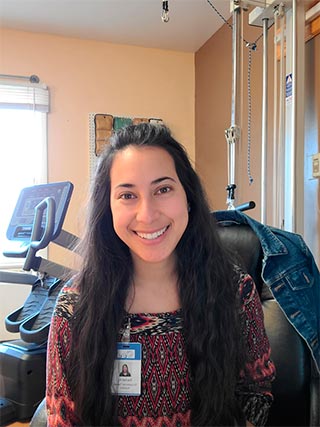 Rachel Hofmann, OTA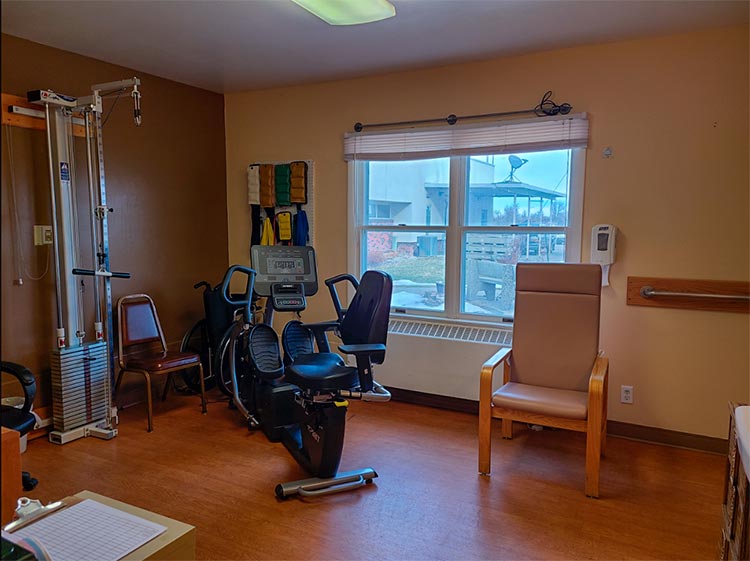 Restorative Room at Rosebud Healthcare
Families are encouraged to come and have meals with their loved ones and participate with their activities.
RHCC's Adult Daycare and Respite Care provides a program for adults over the age of 60 in a community-based, group setting. The program is designed to provide social and health services to elders who need supervised care outside of the home:
Opportunities for mental stimulation and social interaction with peers in a safe environment
A program of stimulating activities
Help with activities of daily living
Meals and snacks, with provisions for special dietary needs
Medical care, therapy and socialization
Alzheimer or dementia care, with all aspects of related attention
Facilities for bathing and hair washing
RHCC's Extended Care Activity Department strives to make this a homelike, enjoyable environment. The staff is always there to advocate and be there for you!
Our number one goal is to see you smile. Our program has a little bit of everything, and is flexible based on your needs and preferences.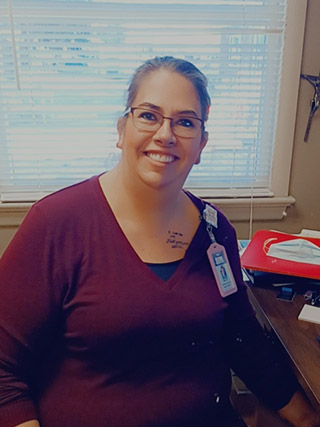 Activities and Social Services Director – Stacie Barnes
The RHCC Activity Department provides activities and services of all kinds, including:
Bingo
Bowling
Painting
Library Hour
Darts
Group Chair Exercises
Church Services
Movies on the big screen
Gardening
Please stop in to the Activity Department to pick up a monthly RHCC Activity calendar.