Rosebud Health Care Center is an approved provider for your Healthy Montana Kids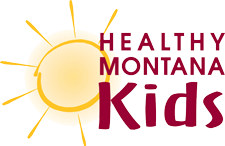 HMK is a free or low-cost health coverage plan. The plan provides health coverage to eligible Montana children and teenagers up to age 19. A child can qualify for HMK based on family size and income (see chart below). There are no pre-existing condition limitations.
Some parents share in the cost of their children's health care by paying a small co-payment when care is received. However, total co-payments for a benefit year will not exceed $215 per family.
Apply for HMK online at apply.mt.gov, or call 1-877-KidsNow (1-877-543-7669) to have an application mailed to you.
Eligibility Requirements
Children up to age 19
Montana residents
US citizens or qualified aliens
Household meets income guidelines for household size