JUNE EMPLOYEE OF THE MONTH
Brianna Price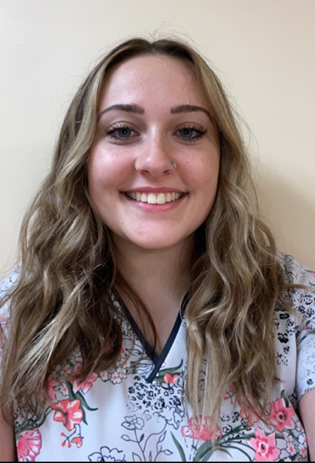 Brianna has worked at Rosebud Health Care Center for just over one year as a CNA, but over the years RHCC has been her second home as she has spent many hours here with her mom while growing up.
Brianna is currently attending nursing school at Dickinson State University, and she will be starting her second year there this coming August. She will graduate in May as a LPN and then will return to school for two more years to finish her BSN.
Brianna loves the opportunity here at RHCC, and she enjoys gaining new knowledge and skills she can use throughout her schooling and career in nursing. In her free time between work and school, she thoroughly enjoys spending time with her friends and family, being outside (especially if it involves being on the river), hunting, listening to country music, and baking. You may also see Brianna at the bowling alley as she likes to find time to bartend there occasionally!
Brianna would like to thank her parents (Mindy and Bruce) and her siblings (Meryssa and Jacob) for always supporting her with everything she chooses to do, and that she would not be able to do it without you!