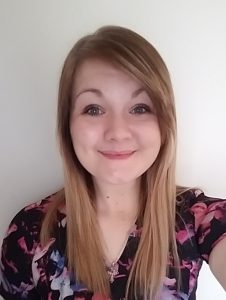 Congratulations are in order for Tori Jonas! She was selected as the MARCH 2020 Employee of the Month.
Tori has been at RHCC for nearly three years and is currently a Certified Nursing Assistant (CNA) for the ER and hospital. She states she has gained so much personally since joining RHCC and enjoys coming to work each and every shift. She has learned how to effectively handle stressful situations and her role has helped her become more compassionate and mindful of those around her.
As Steve Jobs reminded us, your work is going to fill a large part of your life and the only way to be truly satisfied is to do what you believe is great work. And the only way to do great work is to love what you do. She is fortunate to be able to do something she loves.
Tori's world revolves around her two beautiful and rambunctious children; Tanner who is in Kindergarten and Klaire who is in pre-school. They enjoy playing board games, a variety of outdoor adventures and all things Disney! Tori loves the outdoors; especially snowboarding, hiking and camping.
Tori's favorite quote is … Everything happens in this world for a reason so stay humble and kind.