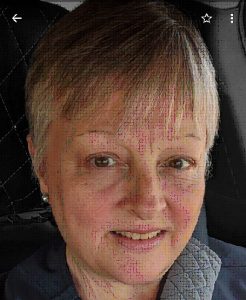 Congratulations goes out to Darcy Corbin who has been selected as the Rosebud Health Care Center's September Employee of the Month!
Darcy has worked at RHCC for five years in the PALS  Department. PALS stands for Personal Assisted Living Services; in this role, Darcy is able to provide individualized visits in the patient's home which includes personal cares such as bathing, meal preparation, exercise and grooming. She continues to enjoy her time at RHCC and believes it's a great organization to work for.
Outside of work, Darcy enjoys being outdoors. She specifically enjoys long drives that allow her to take in the landscape, especially during the fall when she can view the beautiful changing foliage along the riverbank. She also likes to fish and is the first one to drop in a line when given the opportunity. Darcy appreciates what is available out our back door and tries to take advantage of it as much as possible.
Spending time with family and friends is her favorite way to pass the time. Whether it is a small gathering of one or two or a larger group, this is when Darcy is most happy. She feels blessed to have such terrific people in her life.
Her favorite book of all time is "The World I Live In" by Helen Keller. The read, which is nearly a century old, provides an exercise in self-invention and is as important today as it was when it was written.